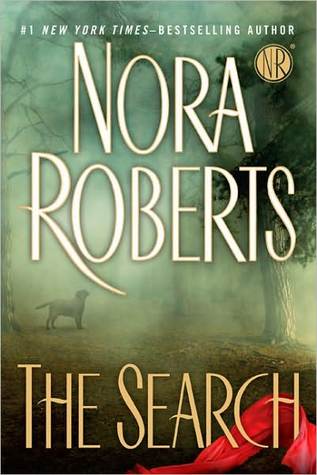 The #1 New York Times-bestselling author presents a riveting novel where a canine search and rescue volunteer fights danger and finds love in the Pacific Northwest wilderness.

To most people, Fiona Bristow seems to have an idyllic life-a quaint house on an island off Seattle's coast, a thriving dog-training school, and a challenging volunteer job performing canine search and rescues. Not to mention her three intensely loyal Labs. But Fiona got to this point by surviving a nightmare…

Several years ago, Fiona was the only survivor of the Red Scarf serial killer, who shot and killed Fiona's cop fiancé and his K-9 partner.

On Orcas Island, Fiona found the peace and solitude she needed to rebuild her life. But all that changes on the day Simon Doyle barrels up her drive, desperate for her help. He's the reluctant owner of an out-of-control puppy, foisted upon him by his mother. Jaws has eaten through Simon's house, and he's at his wit's end.

To Fiona, Jaws is nothing she can't handle. Simon, however, is another matter. A newcomer to Orcas, he's a rugged and in-tensely private artist, known for the exquisite furniture he creates from wood. Simon never wanted a puppy-and he most definitely doesn't want a woman. Besides, the lanky redhead is not his type. But tell that to his hormones.

As Fiona embarks on training Jaws, and Simon begins to appreciate both dog and trainer, the past tears back into Fiona's life. A copycat killer has emerged out of the shadows, a man whose bloodlust has been channeled by a master with one motive: to reclaim the woman who slipped out of his hands…
I'm not going to provide a summary of The Search as the one included is pretty informative. I will say The Search is one of my favorite Nora Roberts novels and one that I have read numerous times. Now let's jump straight in to the review.
I keep coming back to this novel for a number of reasons, the first of which is the well developed central characters: Fiona and Simon. I enjoy that each have unique character backgrounds and that both are smart, independent, down to earth, and competent business owners. The relationship between Simon and Fiona is sweet and snarky and it's nice that Fiona surrounds herself with funny and loving friends and family. I loved reading the story of a strong female lead who has a tough time battling her demons but still perseveres and who is capable of actually wanting a healthy relationship with a man. So many of Roberts' heroines are man haters, which quickly gets old.
I was surprised to read so many negative reviews of this novel and decided to address a few points that were repeatedly mentioned. There is a lot of technical information about dog training and canine search and rescue procedures. Dog training is Fiona's livelihood and the activity keeps her sane. Do not read this book if that info is going to irk you. I personally found it interesting. I don't understand why so many reviewers whined about how Fiona's tendency to try to train Simon. 1. She is a dog trainer and can't help it! 2. Simon doesn't let her get away with it! He calls her out every time and Fiona respects him even more as an equal! Pshhh…whiners!
I will admit that I wasn't a fan of the ending. Fiona should NEVER have participated in the search for the missing woman or be allowed to take off after her stalker. That's just dumb! Also, the climatic scene lacked the exquisite details such a scene deserves. It just happened… the sounds, smells, emotions, and struggles I expected were missing. It was, sadly, an anticlimactic ending.
And now for the funny part of this review. My mom recommended this book because the banter between Fiona and Simon reminded her of me and my husband. She was right! So many reviewers go on and on about how the relationship is unromantic and unrealistic. HA HA HA HA…WRONG! People, this is what a relationship between two independent, stubborn, and snarky adults look like. It is loving, bluntly honest, and full of laughter and compromise. I wouldn't want any other type of relationship and it was refreshing to read it in a murder mystery/thriller.
So, I definitely recommend The Search and can't wait to hear your thoughts! Happy reading!
Lindsay