We have so many favorites. We have favorite TV shows, favorite movies, and favorite shoes. We have favorite classic cars, favorite candles, favorite food, and favorite people. And of course we have favorite books!
You know the books I speak of! The novels that you find yourself randomly thinking about on a quiet day. Books with worn edges because you've read them over and over. Battered paperbacks and hardbacks with a prestigious spot on that first book shelf. Yep, I'm pretty sure all readers have a few favorite books. And I'm sure it's pretty obvious to all of you that I read a variety of genres. Luckily, I tend to have a favorite book in each that I come back to on a regular basis, and you can check out the full list on my Favorites Page.
January always finds me knee deep in a stack of books about wintery survival, but for some reason I have been thinking about all my go-to novels this year. Typically, I reread my favorite survival stories, Last of the Breed and Julie of the Wolves, during this month, but last week I was on a western kick. So, I reread and shared Milo Talon. This wasn't a big difference since most westerns involve a good bit of surviving. But last night I was hit with the urge to reread my favorite fantasy series, The Green Rider books by Kristen Britain, as well as my sci-fi fav, Marissa Meyer's Lunar Chronicles! I am going blame these sudden urges on watching MTV's Shannara Chronicles and getting the last book in the Lunar Chronicles, Winter, for Christmas.
But what keeps us coming back to these books? You can only experience the excitement of the first read once, so that's not it. Sure we reread books we find well written and enjoyable, but its more than that. Otherwise we would find ourselves rereading all the time because I think that most of the books I review are well written and enjoyable. So, I asked Facebook and the general consensus is rereading a favorite book is like meeting up with old friends.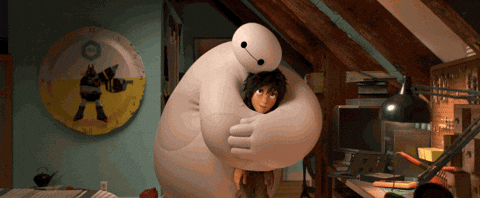 We connect with the characters! We are invested, involved, and excited about their stories. We discover some small detail we miss previously each time we pick the book back up. And each time we remember how we felt the first time we followed the character into space, the first time we battled through a Siberian winter with them, and the first time we watched them use magic to save a kingdom. All those reasons are why we keep coming back to our favorites.
Sure, my shelves are over flowing with books that need to be read. But sometimes its ok to say "hello old friend," and pull that battered book down for a needed reunion curled up on the couch.
What books are your favorites? Do you plan to spend your weekend rereading?
Lindsay