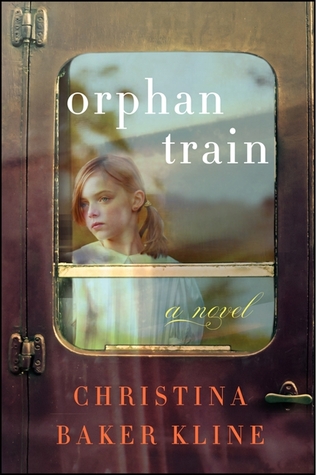 The author of Bird in Hand and The Way Life Should Be delivers her most ambitious and powerful novel to date: a captivating story of two very different women who build an unexpected friendship: a 91-year-old woman with a hidden past as an orphan-train rider and the teenage girl whose own troubled adolescence leads her to seek answers to questions no one has ever thought to ask.

Nearly eighteen, Molly Ayer knows she has one last chance. Just months from "aging out" of the child welfare system, and close to being kicked out of her foster home, a community service position helping an elderly woman clean out her home is the only thing keeping her out of juvie and worse.

Vivian Daly has lived a quiet life on the coast of Maine. But in her attic, hidden in trunks, are vestiges of a turbulent past. As she helps Vivian sort through her possessions and memories, Molly discovers that she and Vivian aren't as different as they seem to be. A young Irish immigrant orphaned in New York City, Vivian was put on a train to the Midwest with hundreds of other children whose destinies would be determined by luck and chance.

The closer Molly grows to Vivian, the more she discovers parallels to her own life. A Penobscot Indian, she, too, is an outsider being raised by strangers, and she, too, has unanswered questions about the past. As her emotional barriers begin to crumble, Molly discovers that she has the power to help Vivian find answers to mysteries that have haunted her for her entire life – answers that will ultimately free them both.

Rich in detail and epic in scope, Orphan Train is a powerful novel of upheaval and resilience, of second chances, of unexpected friendship, and of the secrets we carry that keep us from finding out who we are.
Ok, I am going to try to keep my review short since the Orphan Train synopsis is somewhat long.  I picked up this novel on a whim while shopping in Target.  The history of the orphan train was appealing to me because, well, I am a historian and I remembered reading about it during my pre-teen years.
Orphan Train provides the stories of two very different women who are surprisingly connected by the fact that they are orphans.  Molly is a teenager assigned to helping Vivian organize her attic for community service, and the two soon become fast friends as they share the often painful details of their experiences.
I loved Vivian's story, which is told in flashback style.  I was hooked on her storyline from the moment she boarded the train until the moment she finished her tale in her dusty attic.  Some moments still give me chills and I sobbed in my pillow on a few occasions.  Vivian led a hard life that was often void of true love and kindness; my heart hurt for her when she was in pain and soared in her brief moments of joy.  Young Vivian is a well written character that I connected with and her development allowed 91 year old Vivian to remain endearing to the end.
I did not enjoy Molly's story.  Molly's sole job in Orphan Train was to draw out Vivian's story.  For some reason Kline also decided to make her a moody Penobscot Indian teenager who hates all adults thanks to the foster care system.  It was too much for this novel;  it felt like Kline was trying to force you to not only examine the moral depravity of the orphan train but also that of Native American relations and the issues of the modern day foster care system.  All things worthy of discussion, but not in this setting.  I actually found myself skimming over Molly's parts so I could get back to Vivian's story.
Orphan Train is a good book and I definitely recommend it if you are interested in the history.  I do not recommend it if you are one of those selfless individuals who donate their time and homes to foster children; the modern aspect of the novel will only leave you frustrated.  Has anyone else read Orphan Train?  I know it is a big book club novel.
Lindsay