A wealthy old man laid up in the hospital is desperate to understand the last months of his daughter's life before she was killed in a car crash in Mexico. It was puzzling. She'd cleaned out her considerable bank account, left Miami and hadn't been heard from again. Travis McGee ventures into the steep hills and strange backwoods of Oaxaca through a bizarre world of dropouts, drug freaks, and kinky rich people–and begins to suspect the beautiful girl's death was no accident….
I have spent most of this year reading books that have a beachy/tropical setting in an attempt to enjoy the miserably cold Florida winter (yes I know it is now spring. I'm behind). Tropical setting plus a thrilling mystery always equals a Travis Magee novel! I am slowly collecting the series thanks to my local book store and I picked up Dress Her in Indigo as it had Travis and Meyer traipsing across Mexico.
Whew.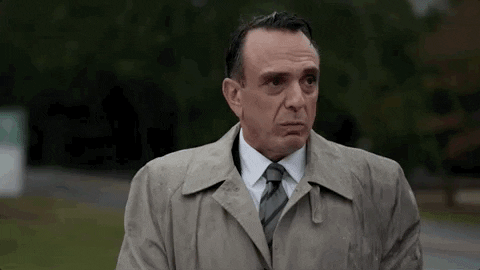 Don't get me wrong; I loved it. I love every Travis Magee novel, but Dress Her in Indigo was a tough read. Let's go ahead and get the Spoilers/Trigger Warning out of the way. Be prepared for extensive descriptions of substance and sexual abuse. Nothing is sugar coated (in typical JDM fashion) but you don't have to worry about gratuitous gore. It is what it is and that is exactly how JDM lays it down on the page. Dress Her in Indigo does not have a happy ending; it ends the only way it can. Just…whew. End of Spoilers.
Meyer and Magee are hired to go to Mexico and discover the details of a lost life. An old friend of Meyer's has recently buried his daughter and wishes to know how she lived while in Mexico. Travis knows that nothing good will come this venture but Meyer insists on doing the favor for a friend. This scene between the three men introduced me to my favorite quote:
"But don't fault him. He believes he is really in the midst of life and always has been. He doesn't know any better, because he's never known anything else. What a limited man believes is emotional reality is indeed his emotional reality." Meyer (John D MacDonald)
So, Travis takes this job against his better judgement and heads south with Meyer. What follows is a twisted tale of drugs, hard living, and the loss of innocence. It was an amazing story; it was a rough story.
I don't want my promise of a rough time to dissuade you from reading Dress Her in Indigo. The novel was initially published in 1969 and tackles a number of social issues. Unsurprisingly, JDM's opinions/suggestions are just as applicable today. He discussed the lack of communication between the young and old, the stark contrast of the materialistic and idealistic, the difference between sexual conquest and intimacy, and the affects of war and violence on mental health. He takes a very candid approach on the struggles of those with same sex sexual orientation (remember it was published in 1969). But most importantly, Dress Her in Indigo highlights the loss of innocence and how to adjust to a new reality.
I especially enjoyed the aforementioned quote because it hit me at the right time in my life. I needed to read that statement. I needed to know that some people are incapable of understanding a life outside their own small reality. To understand this isn't necessarily because they are mentally incapable of such a feat (though that can be the case) but often they have no idea there is so much more out there.
Do I suggest Dress Her in Indigo? Yup. But like all John D MacDonald books…that recommendation comes with a caveat. This book is going to make you think. It's going to make you cringe; make you wish beyond anything that you can jump into the pages and hug poor Meyer. This book isn't a light holiday read, but it is perfect for those longing for more of a thrill as they soak up the sun.
Let me know what you think! Happy Reading
Lindsay