Time for a third quarter check in. All I can say….worst reading slump of the year.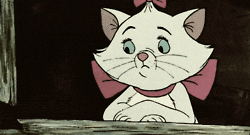 TOTAL: 3
I had decided to start using an official monthly TBR list in hopes it will push me to finish books. I have a stack of about 10 books next to my bed that I started and just never seemed to finish. It was a rough slump and I'm hoping some basic organization will pull me out of it. I have a lot of catching up to do. So, without further ado, these are the books I finished in July, August, and September.
Mystery: 2
Non Fiction: 1
The good thing? I loved every single one of these books! I'm going to stick with the positive on this one.
2018 Goals Check-in
Total Books Read
Goal: 50       Current: 19
Nonfiction Books Read
Goal: 12      Current: 6
I'm already working on my TBR for October and Non-Fiction November. Let me know if you have any suggestions!
Lindsay